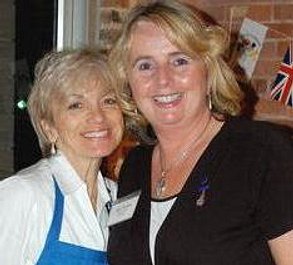 Our Worthy Causes

At each DBE gathering, members recite the motto—Not ourselves, but the Cause. While members know how to have fun, philanthropy remains the core focus.

Mountbatten House
The DBE's primary philanthropic aim is to support three district homes for retired men and women of all nationalities, ethnicities and religions who are residents and/or citizens of the United States. As a member of the Southern District, the DBE in South Carolina supports Mountbatten House, a 24-room assisted living facility in Highlands, Texas. Mountbatten House is a non-profit charity, providing affordable subsidized assisted living, in a caring a secure environment, for needy seniors who can no longer live in their own homes and need assistance with daily living. Eighty percent of all funds raised by the DBE in South Carolina go to support this charity.

Local Charities
DBE members are committed to making a difference in our local communities. To learn about local charities we have supported, visit the Redcoat Chapter page.

Building Anglo-American Relations
The DBE in South Carolina seeks to promote global friendship and understanding. We enjoy ties to other international groups, and our members participate in numerous events that celebrate our global community.

A Home Away from Home
The DBE includes new expatriates, members who have lived in the U.S. for decades, and Americans who have British ties. Whether members are looking for British products, exploring travel opportunities, enjoying sporting and cultural events, or simply navigating life in South Carolina, fellow members who are always willing to offer advice or fellowship.